Today is
Do you have pictures of Bluff Park that you'd like to share with other readers? If so, e-mail it to photos@bluffparkal.org . Make sure you include your name so that we can give you credit for the picture.
The results for the Neighborhood Watch Group Survey are now posted.
Official Opening of the Hoover Police Bluff Park Sub-Station was on 12/07/06. More information in the Neighborhood Updates Section.
Neighborhood Watch Information
Want your block to get organized? Click here for more information.
Click here for Ben Shelton's Letter Regarding Piggly Wiggly 8/12/06
Click here for Ben Shelton's Letter to Chief Derzis regarding the Bluff Park Neighborhood meeting.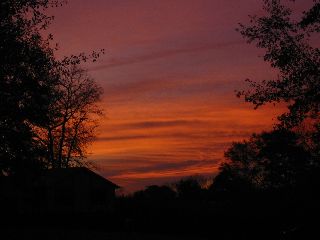 Photo by Cindy Medbery/ ©2010 BluffParkAL.org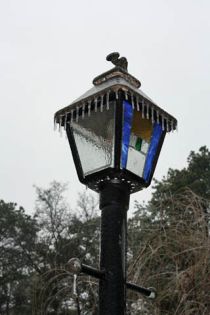 Photo by Michele Morgan/ ©2011 BluffParkAL.org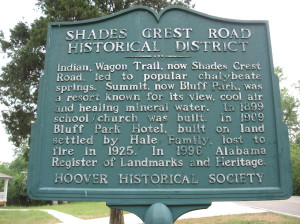 Photo ©2010 BluffParkAL.org
Welcome to
BluffParkAL.org
the Bluff Park, Alabama Neighborhood Web Site
For, about and by Bluff Park, Alabama
This web site is about the Bluff Park section of Hoover, Alabama.

BluffParkAl.org first went online in August 2006 as the Neighborhood Web Site for Bluff Park, Alabama.

This site will deliver events, happenings and information about Bluff Park. The site is maintained locally, thus the slogan "For, about and by Bluff Park, Alabama" . The site will have numerous changes, so be sure to add it to your favorites. to automatically add it.

The source for the contents of this site will come from the Bluff Park Neighborhood and from you, the residents and businesses of Bluff Park. If you have something you would like to share with other Bluff Park residents, sent us an e-mail . And don't forget to tell your friends and neighbors about this site.

"Artists On The Bluff" by Tricia Robinson Art

Heather Skaggs will be speaking about her new book "Images of America: Hoover" at the Hoover Rotary Club on Wednesday, August 6, 2014 at noon. It will be held at the Hoover Country Club and is open to the public.

Check out the newest story in Heather's Corner: "Bluff Park Green Home and a Dog Named Zee"

Check out the Hoover Sun Story about Bluff Park based Learning To Be The Light, an organization that refurbishes PCs for low-income Hoover City School students.




Check out the story about Heather's new book about the city of Hoover in an article by Jon Anderson here.

Get the Book "Images of America: Bluff Park" by BluffParkAL.org's own Heather Skaggs.



Keep up with the events surrounding Images of America: Bluff Park by Heather Skaggs (Now in it's 3rd Printing!) by going to the Images Event Page.



Images of America: Bluff Park has gone into third re-print after selling out the first two. Check out the articles by Jon Anderson of the Birmingham News/al.com

March 2013 Article

February 2013 Article.


BluffParkAL.org is featured in the article "Knocking on the digital neighborhood door" in the Hoover Sun. Check it out here.




---

---

For all al.com stories about Hoover City Schools Buses click here.



al.com:

article , article 2

Fox6 Good Day Alabama

Fox6 News


Free the Hoover Buses Facebook Page



January 2013 Snow in Bluff Park - Photo by Olga Cornelius / © BluffParkAL.org

Check out the story on "Learning To Be The Light" based in Bluff Park and then check out their web site.

Image ©2012 al.com/Birmingham News

Check out the newest story from BluffParkAL.org's staff writer Heather entitled "Brother Will's Home/The Taylor Home: A House of Memories and Change".
Artists on the Bluff Story

Part 1 - Click Here

Part 2 - Click Here

Part 3 - Click Here

Operation "Adopt-a-Soldier" sent our last shipment (for now) on 5/21/11. Read about it on our "Adopt-a-Soldier" page on the BluffParkAL.org web site. Shipping updates can be found here.

Read the Birmingham News story on the Adopt-a-Soldier project here.

| | |
| --- | --- |
| | Thanks for helping out our soldiers, Bluff Park!! |
| | |

Postcard from 1915-1930 of Shades Crest Road courtesy of Beverly Green
Attention Bluff Park Residents - BluffParkAL.org will be adding a new section to our web site soon called "Bluff Park Heroes". This page will consist of all active and retired US Military Personnel. If you are someone or know of someone that needs to be included on this page, please send your photograph in uniform, branch, rank, and what unit you were with to info@bluffparkal.org. We want to thank and honor all of our Bluff Park military personnel with this page. We want to get this page up soon, so please submit names.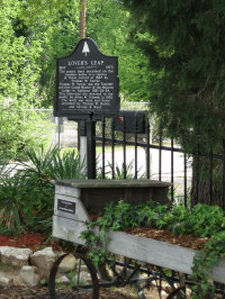 Photo ©2010 BluffParkAL.org
The Bluff Park Forum is online.
If you would like to be notified via e-mail on any major changes to the site, send an e-mail to info@bluffparkal.org with the subject "Subscribe". The e-mails we send will be no more than 1 time per week and only if major changes have occurred on the site. We will not give out your e-mail address to any outside persons. (We hate getting junk e-mail also)
For the latest information, check out the Neighborhood Updates section.
Site Sponsors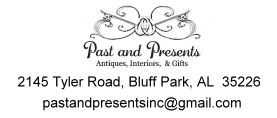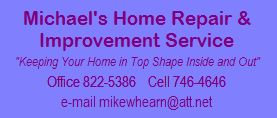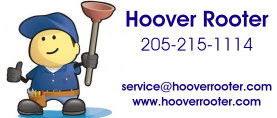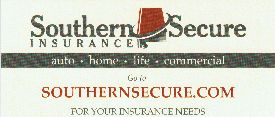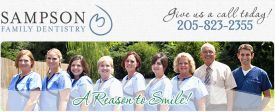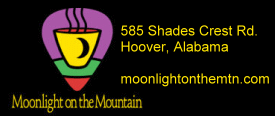 Securities and Advisory Services Offered Through Commonwealth Financial Network Member FINRA/SIPC, A Registered Investment Advisor

The Bluff Park Businesses section will have just that, business that are not only located in Bluff Park, but are based in Bluff Park. We have already met many business owners that agreed to let us put up flyers, and if you would like your business listed and be a sponsor of the bluffparkal.org web site, send us an e-mail . We will also be doing local business profiles in this section.
Surveys Powered By QuestionPro
Free Web Polls Powered By MicroPoll
Newsletter Powered By ContactPro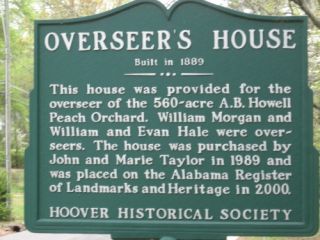 Photo ©2010 BluffParkAL.org